The month of January holds so much potential, doesn't it? A fresh start. A clean slate. I love it. So as I look ahead to 2018, I am excited.
I have some exciting new opportunities to offer you this month.

We have a new Occasions Catalogue called Love It. Live It. Share It. What an appropriate title! If you are a regular customer of mine, you should have already received it in the mail. If you have not, please contact me and I would love to make sure you too receive this beautiful catalogue.
It is also our biggest promotion of the year…Sale-a-bration. For every $60 you spend (before tax & shipping), you choose a FREE product from the reward brochure.
You can shop, host a stamping event/class and share your passion, or join by purchasing a starter kit and getting even MORE rewards. Purchasing a starter kit is the BEST DEAL!
First: Choose $165 in Stampin' Up! products for just $135. (no shipping or gst)
Second: Choose TWO additional FREE stamp sets (ANY SETS from the annual or occasions catalogue – that's up to a $132 value!
You can choose your Starter Kit HERE. Best decision ever!
A Paper Share
I don't know about you, but I LOVE paper. The new Occasions Catalogue has 8 new kinds of paper packs!! If you ordered them all, it would cost you $144.95. If you participate in a paper share, it will only cost you $45. (If you do not live local, postage will be extra.)
All papers will be 6″ x 6″ in size. Here's a small picture of what you will receive…but you KNOW they are way more beautiful in real life!!
24 sheets of Picture Perfect Party DSP


12 sheets of Sweet Soiree Specialty DSP


12 sheets of Painted with Love Specialty DSP


12 sheets of Petal Passion DSP


24 sheets of Tutti-Frutti DSP


12 sheets of Myths & Magic Specialty DSP


6 sheets of Myths & Magic Glimmer Paper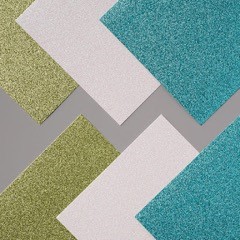 12 sheets of True Gentleman DSP


 **Everyone who purchases a share will be entered into a draw for a free shimmer ribbon pack. Three rolls of gorgeous shimmery ribbon in basic gray, bermuda bay, and calypso coral.**

Order your Paper Share HERE. Deadline to order is Friday, January 19th.
Class in the Mail
I am piloting a new class series this month called Class in the Mail. My intent is to provide a new one each month..so your response will be the key to its success!
How does it work?
I announce the product you need to pre-order…you order it through me…I pre-cut all the supplies and put together project packets and mail them to you. Then you will receive a PDF file that includes pictures and detailed instructions on how to create the 4 projects. Sound like fun? I would love for you to give it a try and provide me with feedback. This is a great opportunity for some of you who are long distance customers and never have a chance to attend one of my classes:)
January Class in the Mail – Bubble Over

I just love this new stamp set and matching framelits. You will too!
You will need to use your own new bundle plus inks and adhesives you have at home to make your projects. If there are additional punched or Big Shot pieces that are different than the matching framelits you are getting, they will be included in your class packet.
Your class fee includes the stamp set and matching framelits, a package of the new Glitter & Clear Epoxy Shapes (for your bubbles!), project supplies and a PDF file. (If you do not live local, a method of postage will need to be determined. I believe expresspost is about $10.)
 Prepaid class fee: $72
You will receive the coordinating FREE Sale-a-bration item Bubbles & Fizz Designer Series Paper. Your supplies will be cut from your package…and there will still be PLENTY left over to create more!
Order your Bubble Over Class in the Mail today! Deadline to order is next Friday (Jan.19th).
Packets will go out during the last week of January.
Order your Class in the Mail HERE.
All other orders can be placed in my online store HERE.
There are so many wonderful new products!
January Hostess Code is MR94DNH9
Stay warm everyone!