We certainly had lots of happy on the weekend at our Sale-a-bration Stamp Cafe!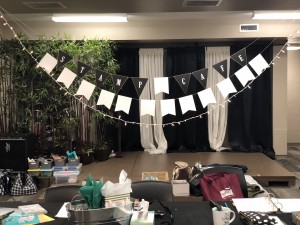 Participants got to play with BRUSHO (one of our new products)…

It comes with a messy warning:)…

They learned other various coloring techniques and made several birthday cards featuring the Picture Perfect Party Suite. That paper pack alone can provide an endless supply of birthday cards! One side has graphically designed imagery; the other side has photographic imagery.

A big thank you to Sherry Roth and Donna Wizniuk for all their hard work in preparing for this event!
Lots of Happy Card Kit
In talking about coloring techniques, I highlighted this all-inclusive kit in the Occasions Catalogue. If you like to color, this one is for you!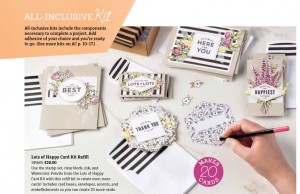 There is so much to love in this kit. Create all-occasion cards, then add your own color using the included Watercolor Pencils. (*You get 2 bonus colors…the Flirty Flamingo and Lemon Lime Twist Watercolor Pencils are exclusive to this kit and are not available in our regular set of Watercolor Pencils.)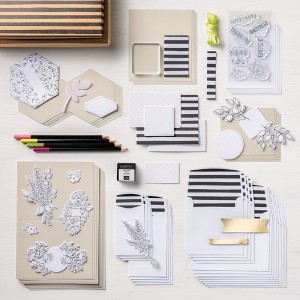 I love, love , love this kit! And if you've noticed, it coordinates with our Lots of Lavender stamp set in the Sale-a-bration brochure.

February Online Orders
All month long, product orders can be placed in my online store HERE. All orders over $50 will receive a gift with purchase. (2 days left!)
Thanks for stopping by today. Have a good one!